A message
From Our Principal
At Belmont Christian College we believe in transforming lives through the provision of dynamic, Christ-centred education. As a ministry of Belmont Baptist Church, we believe before God that parents are the prime care givers and educators of their children. As a College we are here to support parents in that education. In fact, we see home, school and church working together to enable children to grow up into Christ and achieve their God given potential in all aspects of their educational, physical, emotional and spiritual development. We equip students to be Christ-centred and future-fit.
The unique quality of Belmont Christian College is that we seek to have Jesus Christ at the centre of all we do and believe. From the Christ-centred, biblically based curriculum, to the employment of dedicated Christian staff and the noble task of transforming lives, Belmont Christian College has a holistic, caring and nurturing approach to meeting the needs of the precious children in our care.
Belmont Christian College is a place where parents are encouraged to be involved, a place where the staff see their role not as a job but as a calling to a ministry, a place where each child is given the individual attention they need to blossom and grow. This is a place where we recognise that life is a rapidly changing journey and we are about preparing children to be future-fit not only for their life in this world but also for eternity.
It's also a welcoming Christian community. Belmont Christian College has a transformational ethos, seeking to provide opportunities to enable all students to grow into well-balanced, young adults with a love of learning and a love of Jesus Christ. Regardless of their particular area of strength or interest we plan to provide the facilities, enthusiastic Christian teachers, and programs that nurture a positive culture of achievement and faith which allows students to pursue their passion. This helps give them a direction for life after school, not only in careers, tertiary courses and spiritual pursuits, but also in their confidence and self-esteem socially, in interests, hobbies and service. Our goal is preparing students to be future-fit in every aspect of life.
The College is a Preschool (3 year olds), PREP (4 year olds) to Year 12, independent, co-educational day school, set on 7.5 hectares in Belmont North, a lakeside suburb of Lake Macquarie near Newcastle. BCC has a well-developed curriculum across all subject areas and year-levels, which is continually being improved to ensure all students are fully engaged throughout their College life. There are many highlights of our extra-curricular program from a range of sporting opportunities to Music, Dance, Drama, Design, Marine Studies and IT. The wellbeing of students and the encouragement for them to grow up into Christ through service and mission opportunities, challenges their spiritual and character development.
Whilst our website has all the information you may need to make an informed choice of school for your child, the true essence and atmosphere can only be experienced by visiting the campus on a normal school day. You will be able to observe our community, which is built on inclusion and appreciating differences in others. If you would like, please call and arrange a tour to view firsthand the facilities we have at the College. Enjoy what you explore.
At BCC, we have a story worth-telling. We invite you to become a part of our story and allow us to be a part of your child's life-transforming journey!
Shalom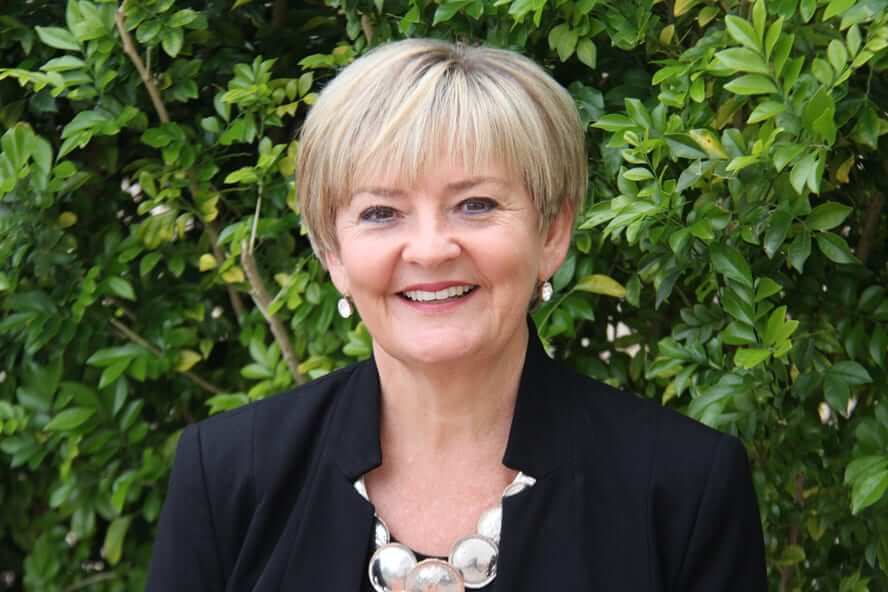 Sharon Sopher
Principal
Ms Sharon Sopher is passionate about transforming lives and providing Kingdom Education that develops lifelong learners. She believes that God has called her to lead and serve in a way that will assist students to grow up into Christ.
Having worked in Christian education for 29 years and with a background as a teacher of Visual Arts, Sharon has also served in a variety of leadership roles as Year Coordinator, Ministry Teams Coordinator, Musical Producer, Creative Arts Coordinator, NESA Liaison Officer and Deputy.
With vast leadership experience in education and ministry contexts, Sharon is dedicated to ensuring that our students emerge from the College as creative and innovative problem solvers able to think critically, yet maintain a strong sense of self and identity. She desires that our students would be community focussed, strong relationship builders and wise choice-makers with sound Christian values and a Biblical worldview.
Sharon brings to us extensive experience and has strong leadership characteristics including an ability to develop those around her, adaptability and positivity, coupled with a relational style of leadership. She takes seriously the noble task of not only preparing students to be future fit for their lifetime, but also future fit for eternity. Her prayer for the College, is that it would become a place of shalom where students and staff grow into the wholeness of all that God intends, and in the process, BCC becomes a beacon of light and hope for the whole community; a great place for a fresh start! It is for this reason that she is excited about leading our outstanding team of professional educators and colleagues at BCC.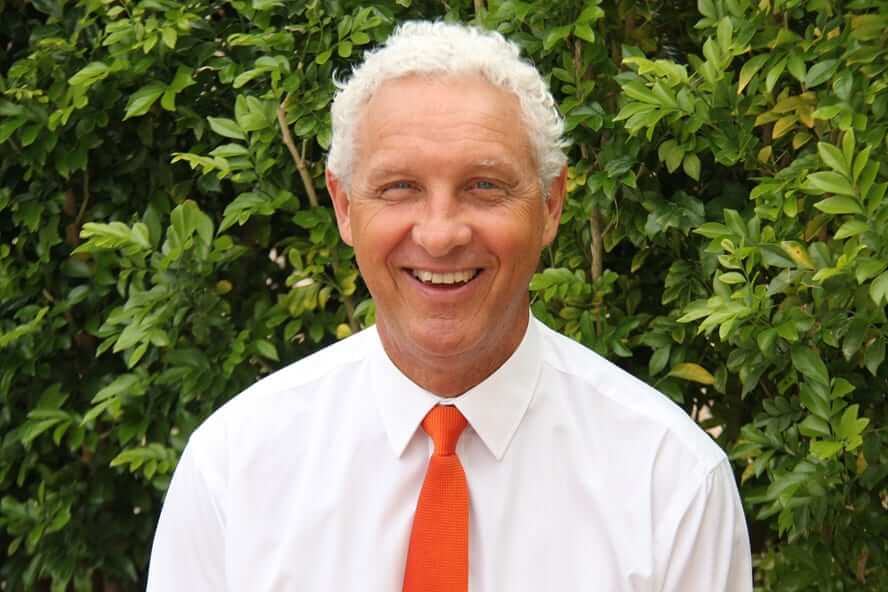 Steve Tidey
Assistant Principal, Head of Secondary
Mr Steve Tidey has been a teacher for more than 37 years in both the public and private sector. He remains a passionate educator who is engaged in his profession and committed to students and their learning. He believes a relational approach is integral to the holistic growth and development of his students, and his commitment is to see students transformed so that they discover the gifts and abilities they have in order to better serve God and others.
Since coming to Christian schooling in 2005, he has embraced the significance of maintaining the Christian distinctive in his teaching as an essential element of an expression of his faith. As Assistant Principal and Head of Secondary School, Steve ensures the efficient and effective organisation of the general day-to-day running of the College. He also coordinates and oversees the implementation of the 7 -12 curriculum, Pastoral Care and Student Wellbeing in accordance with the College's Vision and Mission.
Bill Truscott
Business Manager
Mr Bill Truscott is a lifelong believer in Christian education. He was born in the South Pacific to missionary parents and grew up in and around Christian schooling. This has brought about a natural love for reaching out to young people and expanding the impact of the Kingdom.
Bill has worked in a variety of leadership roles, both within Christian schooling and in other church-based not for profit organisations. These roles have seen him live and work in various countries including extended time in Papua New Guinea and Fiji.
As a visionary, Bill brings a strategic focus to the operational and financial management aspects of the College. He is most happy when he is working to support students and teachers achieve their best.
Outside of work Bill enjoys the outdoors. He is a keen hiker and loves to travel and take photos of God's amazing creation.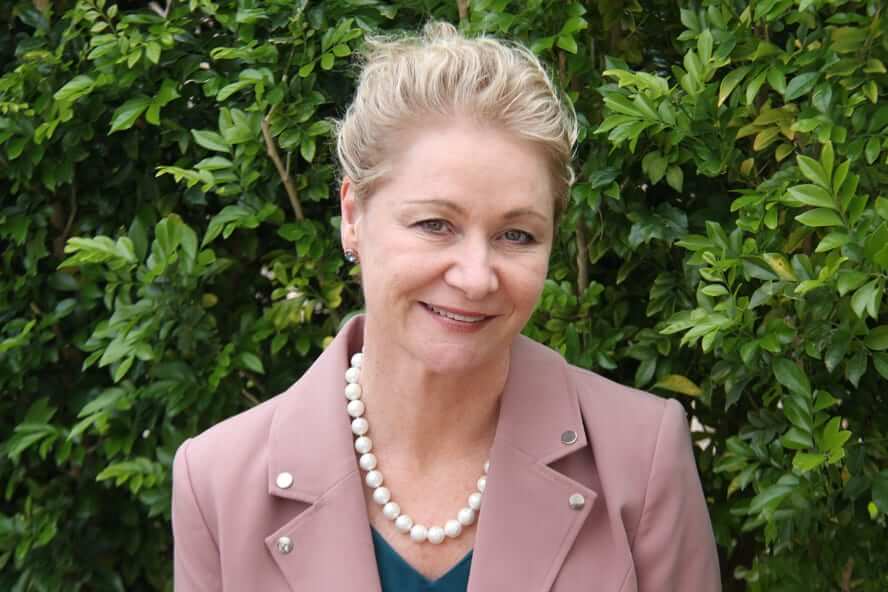 Leoni McNeill
Head of Primary
Leoni McNeill, Head of Primary, has been serving in education for thirty years. She has experience as a progressive educator in varied and broad contexts, from Primary, Adult and Early Childhood Education. Leoni's love of children is highly evident. She is committed to empowering and supporting her students in leading them towards meeting their unique, God-given potential.
Together with a Master of Educational Leadership, Leoni's passion for education equips her with authentic background and experience enables her to steer her Primary team towards 21st Century teaching and learning, with excellence. Leoni is earnest in her pursuit to provide children with state-of-the art education from a Christian worldview. She leads her Primary staff and the teaching students at Belmont Christian College from a wholistic perspective, with an intentional Christ-centered focus.
Leoni is intent on continuing to pursue best teaching and learning practice today, for the individuals of society tomorrow, based on the truth of God's Word.
Melanie Melcum
Director of Teaching & Learning
Ms Melanie Melcum is an enthusiastic educator who believes that every child deserves the opportunity to learn and rise to their full potential. She pursues an authentic Christian faith and endeavours to demonstrate God's love as she undertakes her various roles at the College.
Melanie has worked as a teacher for the past 20 years in a number of faculties and is now privileged to serve as the Director of Teaching and Learning.  She is passionate about supporting the teaching staff to provide excellence in education for the students of the College.
Melanie believes that innovation in education is the key to a successful future for the learners of today and tomorrow.  She endeavours to ensure students are provided with every opportunity to learn the skills they need to progress into their adult life with confidence and optimism.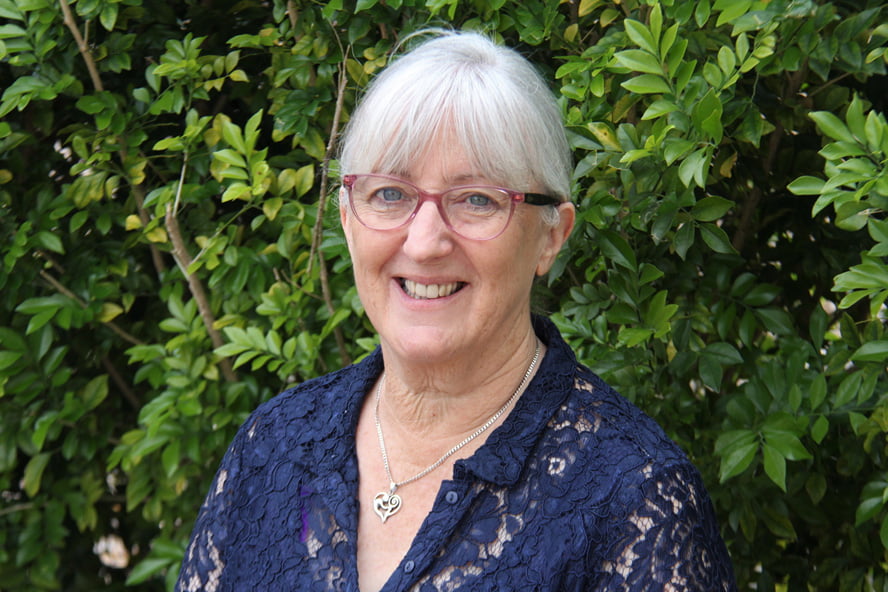 Bronwyn Rappeneker
Director of Student Services and Wellbeing
Mrs Bronwyn Rappeneker is an experienced educator with a Masters in Education. Bronwyn has had teaching experience across Primary, Middle and Secondary School's, and has successfully implemented educational models that reflect best practice. She has ably established and led a Middle School, was head of the Biblical Studies faculty and is now our Director of Student Services and Wellbeing. 
Bronwyn believes that the transforming power of God's love is the essential underpinning for decision making in all aspects of working with students. Bronwyn endeavours to lead and teach from a Biblical relational model, seeking to recognise the intrinsic worth of every person in the school community. She aspires to provide an environment where students are well supported, encouraged and challenged to achieve their God-given potential.