Primary Oztag
Our Open Primary Mixed Oztag team had a great day down in Sydney a few weeks ago.
The team represented BCC with an amazing sense of sportsmanship and competitiveness. Our team did a terrific job making it to the semi-finals, but were defeated in a nail-biting match.
Well done to our team of Year 5/6 players!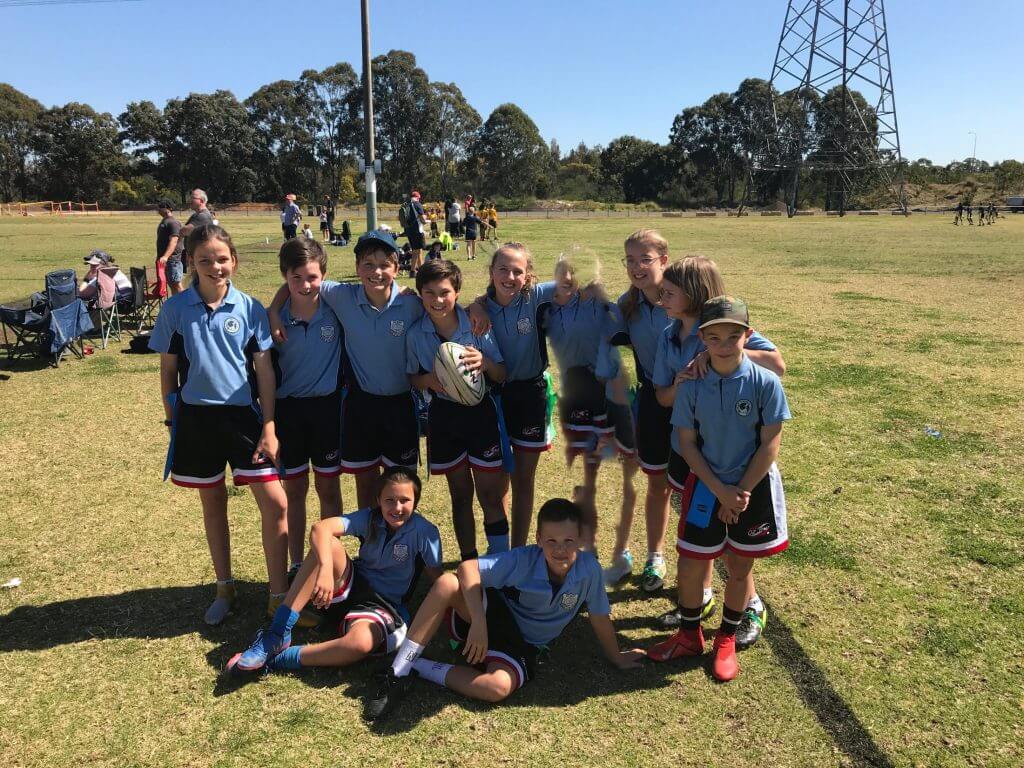 Primary Basketball
On Tuesday, 24th September, selected students from Stages 2 and 3 represented our College at Zone Basketball in Broadmeadow. All our teams made it to the semi-finals. Congratulations to the Senior Boys team who were victorious on the day, becoming the Zone winners! All the other teams were unfortunately beaten in their semi-finals, although the Junior Girls game was extremely close, going into overtime twice.
Primary Rugby
At the end of last term, the Primary Rugby Union team made their way out to Hunter Valley Grammar School to compete in a ten-a-side competition.
It was an very warm day to be playing rugby union. However, the team did a terrific job, winning all of their pool games. Unfortunately, on a countback of points (for and against), our Belmont team did not progress through to the final, even though they were undefeated.
The Primary Rugby Union Team has improved immensely throughout the season and should be proud of their effort.
National Athletics
Congratulations to Victoria Robinson who won Bronze in 12yr Multiclass Discus at the School Sports Australia National Track and Field Championships in Darwin.
An outstanding achievement and Victoria's second consecutive national bronze medal in the same event. Well done Victoria!
NSW CIS Athletics
Congratulations to Daisyanne Linnane who won Gold in the NSW CIS 16yr High Jump at the end of last term. Daisy repeated her jump of 1.66m from the NSW CSSA carnival and won the event by a massive 11cm.
Tyler Ford finished 5th in 14yr Shot Put and Michellie Robins was 4th in 12yr Triple Jump, 9th in Long Jump and 15th in Shot Put.
Tyler Ford

Daisyanne Linnane

Michellie Robins