Primary NSW CSSA Cricket
Last Wednesday, our Primary Cricket team made their way out to Singleton to play against Green Point CC and Carinya CS (Tamworth) for a place in the CSSA final.
On arrival, Belmont CC led the 3 schools in a Remembrance Day service and 1 minute silence at 11am.
The past few years have seen Belmont do well at this level, and it was a confident team that braved the 34 degree heat.
The first game saw us take on Green Point who had earlier in the morning lost to Carinya. They were fighting for survival.
Belmont bowled reasonably well, although a few costly fielding errors allowed Green Point to register a formidable 5/80 off their 15 overs. A disastrous start with the bat was halted by Kingsley Scharfe who belted an impressive 32n.o before having to retire at the 30 mark. Belmont required 27 off the final 5 overs, but struggled to put bat on ball, and finished 16 runs short.
Green Point 5/80 (H. Batchelor 2/6, K.Keast 1/17) def Belmont 6/64 (K.Scharfe 32no, A. Bell 8)
The second game was always going to be tough, with Carinya having comfortably beaten Green Point, and Belmont playing through the hottest part of the day while Carinya rested. Belmont won the toss and batted first, but once again the top order failed, and the order was moved around to give everyone a bat.
Once again, Scharfe was the star with the bat, but when he fell for 15 off 12 balls, the hopes of a large total were dashed. Belmont were bowled out on the last ball of the innings for 57, a total which was going to be hard to defend against a strong Carinya in sweltering conditions.
A positive start with early wickets would not be enough, as Carinya were able to chase down the target with overs to spare, and went on to finish their remaining overs to give others a bat.
Well done to our boys, of which a number of them were playing their first games of cricket.
Carinya 2/79 (A. Bell 1/12) def Belmont 57 (K. Scharfe 15, A. Bell 7n.o)
Primary Woolworths Cricket Big Bash
All of Years 5 and 6 travelled to Wallsend last Friday to play in the Woolworths Cricket Big Bash.
Teams were separated into boys and girls and BCC played against other schools from the Hunter zone.
Whilst scores are kept, the day is played in a non-competitive atmosphere with the focus on participation and fun.
Our Belmont students displayed brilliant attitudes and were very sporting towards opposition who sometimes needed some assistance. It was pleasing to hear positive feedback from a number of staff members from other schools in regards to the attitudes of our students.
It was a fantastic day, with a lot of fun and activity for everyone involved.
Alumni
We are proud of our students past and present and we'd like to highlight the success of some of our Alumni students in the sporting arena.
Focusing on Triathletes, one of our Alumni have gone on to forge a successful career.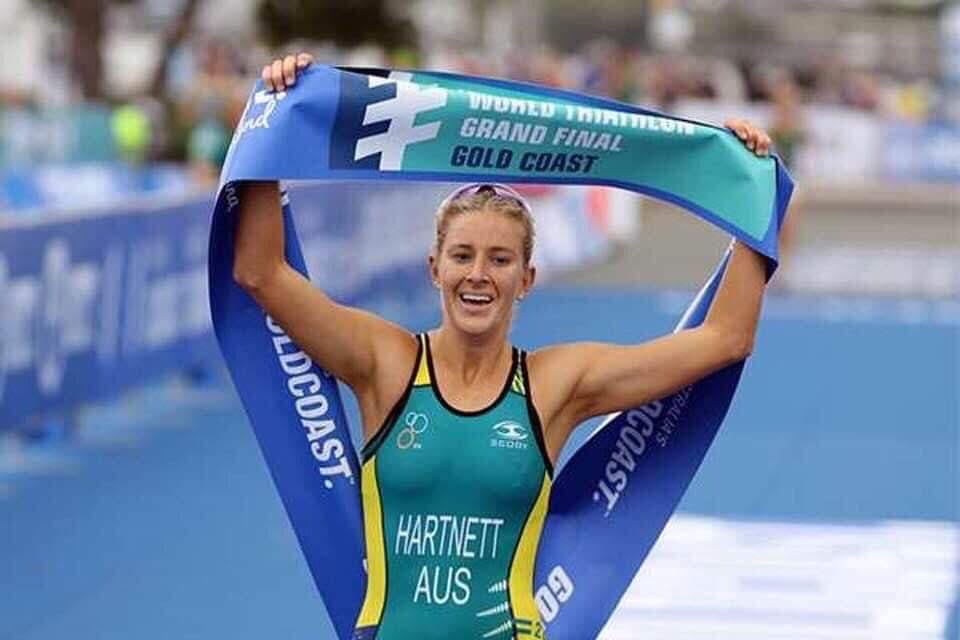 Chloe Hartnett attended the College from Years 7 to 12 from 2011 to 2016. During her time at the College she represented the College in swimming, X-Country and Athletics. She represented with distinction in X Country often representing NSW CIS and NSW All Schools at the National All Schools Championships. Chloe took up Triathlon in later stages of Secondary School representing the College at CSSA NSW and NSW All Schools. After leaving the College on completion of her HSC, Chloe went onto train as a Nurse at Sydney's Avondale College and was selected to represent Australia in the World Standard Distance Championships held in Gold Coast in 2018. She surprised even herself when she crossed the line to sounds of "New World Champion" in the 20-24 years age group. She has since completed her studies working full-time as Registered Nurse juggling her training around shift work and is looking to gain her Professional Racing License in the near future.