Supporting Belmont Community Care
We're hosting our 2022 Charity Golf Day at the beautiful Cypress Lakes course. All proceeds from this four player Ambrose team event support our local charity partner, Belmont Community Care.
Event details
Cypress Lakes Golf & Country Club
Saturday 3 December 2022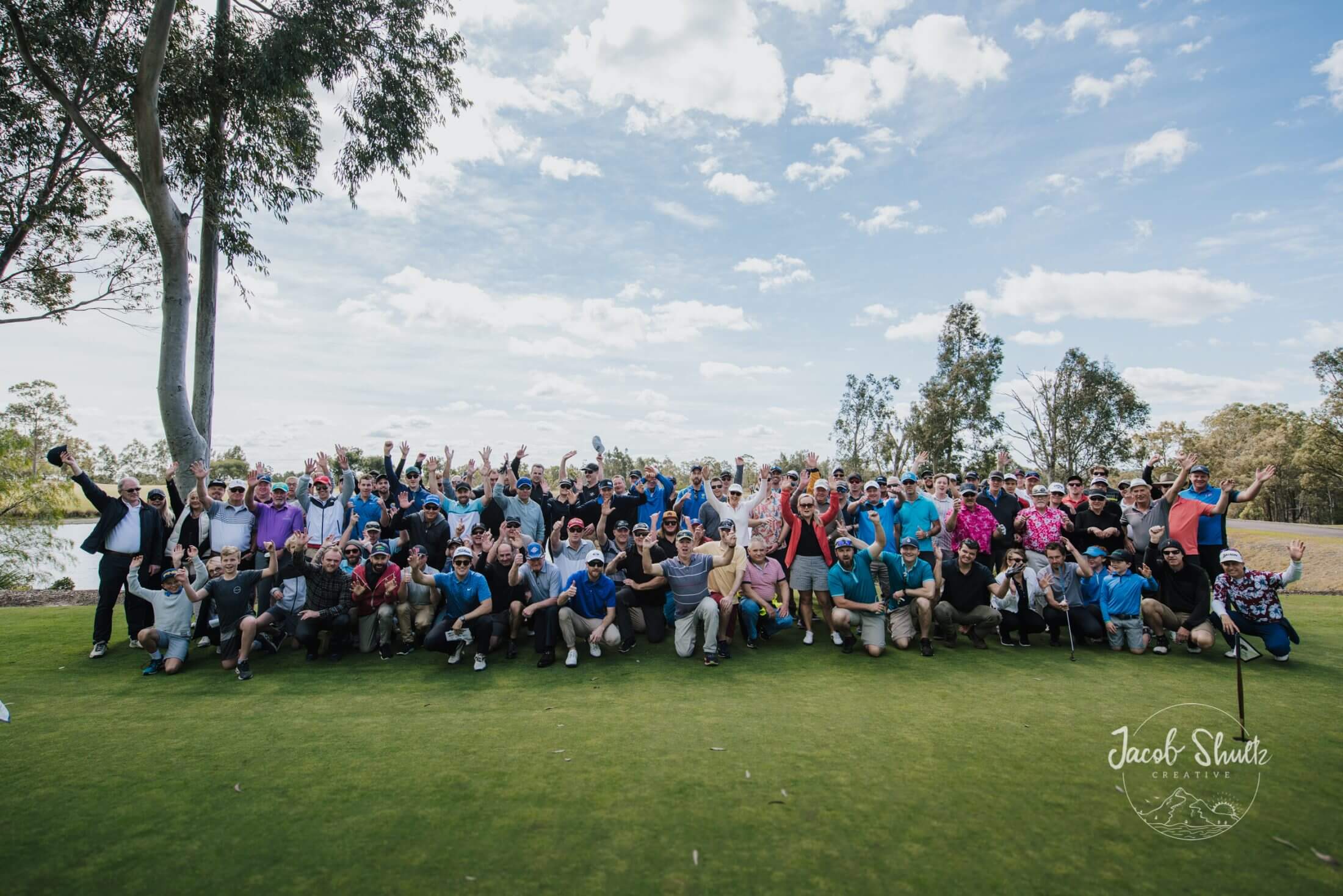 Tee-off time
11:30am shotgun start. Registration opens from 10:00am.
Golfing handicap not required to play
Price
$100 per player
Style of play
4 person Ambrose teams event
Registration closing date
Wednesday 23 November, 2022. Limited spots available.
Sponsorship closing date
Wednesday 23 November, 2022. 
Contact
Caleb Reed. Email caleb.reed@bcc.nsw.edu.au or (02) 4922 8300.
Charity Partner
Belmont Community Care, a ministry of Belmont Baptist Church
About Belmont Community Care
Belmont Community Care is a ministry of Belmont Baptist Church. It exists to show the love of Christ by providing meals and developing friendships with people in need across the Lake Macquarie region and beyond. This is primarily achieved via a Community Kitchen & Good360 programs.
The ministry also provides practical assistance to local people in need, making links on their behalf with service providers as required. In addition, Belmont Community Care also partners remote Aboriginal communities in Queensland, Northern Territory, and NSW. A twice yearly road trip provides critical items to these remote communities such as clothing, blankets, personal care, and toys. Belmont Community Care is best summed up by its Mission Statement: In the Heart of the Community, with the Community at Heart.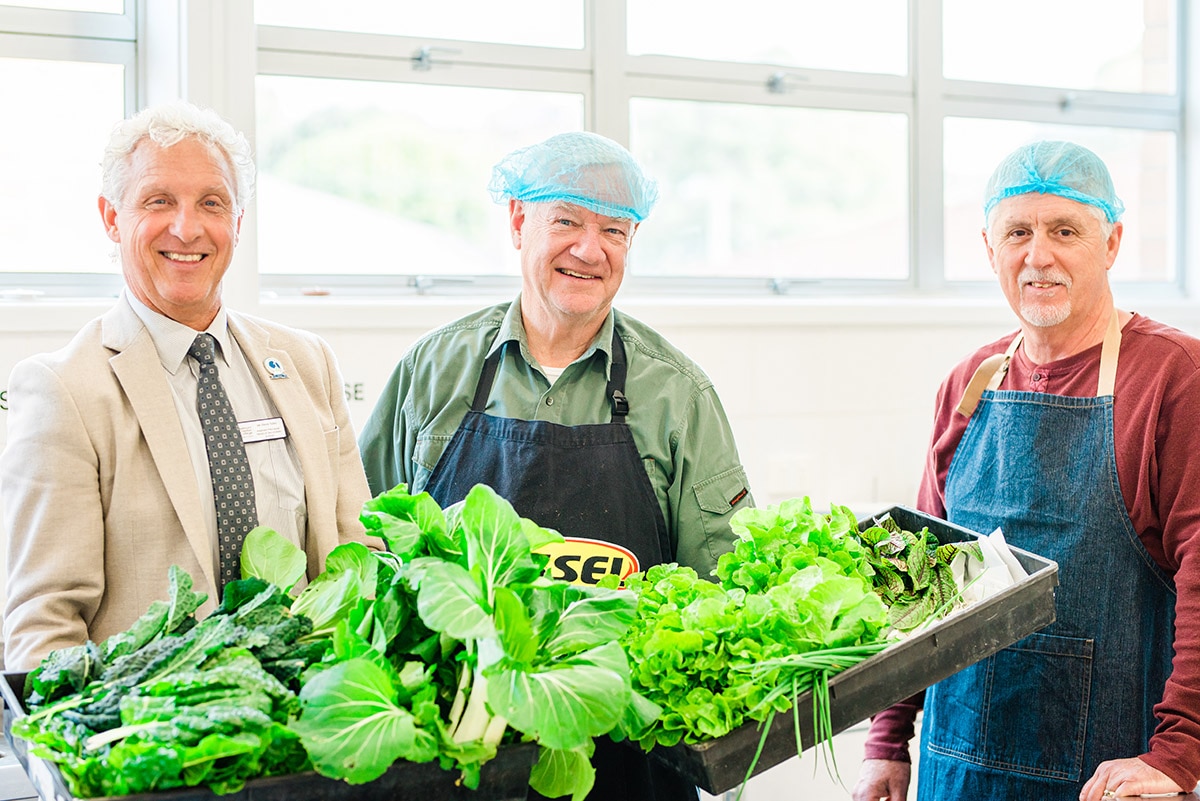 A recent harvest from our BCC Common Grounds Community Garden being used by Belmont Community Care
Player Registration
Your $100 registration fee includes the following:
A bucket of range practise balls on arrival
18 holes on a championship course (valued at $120)
Golf cart
Novelty golf competitions and prizes
To reserve your team's place, please register your team online at the following link. We will invoice your team 'Captain' via email. Single player registrations and teams of less than 4 are more than welcome to register.
Sponsorship Information
We are excited to welcome local business sponsorship of this annual fundraising event. Your contribution enables our charity partner, Belmont Community Care, to provide practical assistance to local people in need.
Sponsorship Package = $300
Your sponsor's contribution includes the following:
Business signage and branding displayed on a selected hole
Networking opportunities with up to 120 players and fellow sponsors
Acknowledgement of your business name throughout the day, including the end of day prize presentation
Business name and logo shared via the College Newsletter (700+ families)
Acknowledgement of business name via College social media feeds (2500+ weekly followers)
Certificate of Appreciation on behalf of Belmont Christian College
To sponsor this event, please register interest online at the following link. We will invoice your business via email. We deeply value your contribution towards this great event.
10:00am
Registration commences
Chipping Competition – $1.00 per chip
Putting Competition – $1.00 per putt
Warm-up with a complimentary bucket of balls on the practice driving range
Opportunity to purchase mulligans and enter novelty competitions – refer below
11:00am
Come together for final rules of play
11:30am
5:00pm
Deadline for return of all carts to clubhouse
5:00pm onwards
Food and drink items may be purchased at the clubhouse
Prizes for the winning teams and individual achievements awarded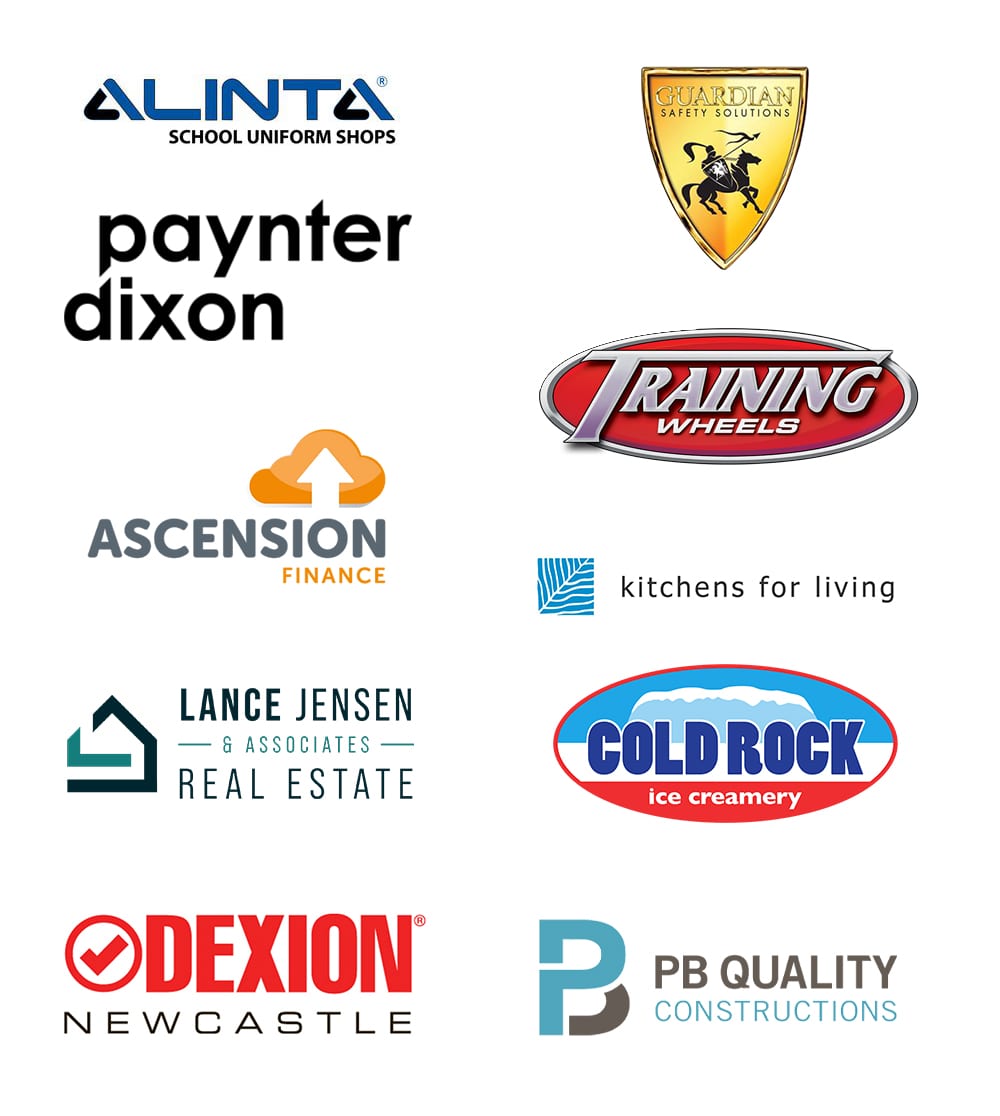 Novelty events & fundraising activities
Mulligans
Mulligan cards allow each team member to retake a shot. $10 per mulligan or six for $50. A maximum of six mulligans per team. When playing, please indicate on the scorecard when mulligans are used – stickers will be provided.
Grenades
Teams may purchase 'grenades' that allow them to throw the ball one time, instead of hitting it with a club. These are excellent if you find yourself on the beach! $10 per grenade or six for $50. A maximum of six grenades per team.
Colour Ball
Buy a colour ball and return it at the end of play to go into a draw for a great prize for each team member. However, the colour ball must be used by a different player, from your group, on each hole. The ball rotates consecutively amongst all players in the group. The object is to not lose the ball for the entire 18 holes. Any teams that complete the round with the ball still in possession will be entered into the draw. $20 per Colour Ball or three for $50. A maximum of three Colour Balls per team.
Dress-Up Hole
Players must put on a minimum of 3 items of 'dress-up' clothing before teeing-off. Players can avoid 'dressing up' by paying $10.
Hole of Fortune
Spin the wheel and follow the instructions. If you don't like the result pay $10 to re-spin. Have the cameras ready, and get ready for some fun!
Nearest to the Pin
These are located on holes #5 and #15.
Pro Pins
Pro pins work in the same way as NTP's. However, there are much larger prizes up for grabs! A pro pin opportunity can be purchased for $5 (per player) on holes #3 and #11. Players can retake and enter, as many times they want.
Longest Drive
Men's: Holes #1, #6, #14 and #16
Ladies: Holes #1 and #14
Note: Drives must be on the fairway to register for a longest drive prize.
Each player plays a tee shot at each hole. The 'team' then selects the best drive, which is then played by its owner. Each member of the team must have at least three of his or her drives used during the round. Please mark on the card for each hole whose drive was used (initials). Thus, in a four-person team, one person can have his or her drive used up to a maximum of nine times.
The player whose ball was chosen has the first shot and then each remaining player places their ball within one club length of the spot, but not nearer to the hole, and plays their next shot. This procedure continues irrespective of whether the ball is on the fairway, in the rough, or in a hazard, until the play reaches the green.
On the green, the best position is again decided upon and marked. Each player then places their ball within 30cm of this spot and has one putt in turn. They must not putt out, but each ball position must again be marked and the procedure repeated until a ball is holed, or a score cannot be bettered. In the interests of speed, a tap-in putt may be taken after a good first putt and then the other long putts.
Handicapping
The team handicap is 1/8 of the combined players' handicap (1/6 for teams of 3 players). If you do not have a golf handicap, you will be given a default handicap of 25 (Men) and 36 (Women).
Example: if your team's combined handicap is 100. Divide 100 by 8 = your team handicap (12½)
The Scorecard must show each team member's name, handicap and team handicap. The scorecard must be signed by two members of the team. Please hand your scorecard in to the pro-shop once you have completed your round.