Social Media
Insight into the heart and soul of College life across all grades is best engaged with via our Facebook and Instagram social media feeds. We encourage you to join both groups and stay up to date with the latest from BCC.
The BCC Website
The College website continues to grow and evolve as a fantastic resource for parents and students. Make sure you take a look at our Community Hub. Why not share the weblink with friends and family and give them a look inside the BCC Community.
BCC also communicates home to parents and caregivers via the Skoolbag App. Skoolbag provides an easy and convenient means of communication of essential information including the College Newsletters, notices and alerts which are communicated directly to parents and caregivers through the Skoolbag Mobile App on your iPhone, iPad or Android device. We encourage parents to download the Skoolbag App and check-in to the App on a regular basis for any announcements to keep you informed.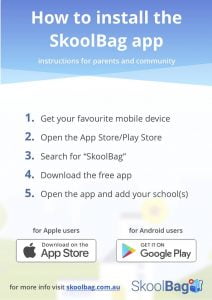 Tuition Fees Calculator
To assist with family budgeting we have a fee calculator available on our College website https://bcc.nsw.edu.au/fees/
2022 Term Dates
The 2022 term dates are available on our website https://bcc.nsw.edu.au/term-dates/
Virtual College Tours Available Now
Do you have friends and family who might be interested in joining our College? Maybe you know of folk who are considering a relocation to the Hunter region? Why not encourage them to join our College Registrar, Ms Teena Knott, on a Virtual College Tour. For more details and to book virtual tour, click here
Parents' Directory
We understand that communication between your family and the College forms a crucial part of the education journey. Our website hosts a Parents' Directory. The Parents' Directory is an up-to-date online directory summarising key communication channels and links. This includes a live link of key dates on our College Calendar! Click here to view the page and keep informed https://bcc.nsw.edu.au/parents/