Meet your Kindergarten Team
We're here to partner with you and your child
From our College Principal, Ms. Sharon Sopher
It is my privilege to welcome you and your family to Belmont Christian College. Under God, our College exists to support you, as parents, in the education of your children.
There is a famous scripture from the book of Proverbs that reads:
Train up a child in the way they should go; and when they are old, they will not depart from it.
Proverbs 22:6
As you journey with us at BCC, know that our teachers are primarily here, by your side, to support and train your children into becoming active servants of the Lord, not better citizens. What a privilege it is to prepare our youth for God's work.
As College Principal, I recognise that starting Kindergarten is a new adventure, not only for your child, but for Mum and Dad too. We are so thankful that you are here. Please know that our prayerful commitment is that your child will be loved and known by name. As a College, we are here for every single learner, and that includes your precious little one.
This first year will be filled with many wonderful memories and learning experiences that will form a strong foundation for the years ahead. We look forward to welcoming you into our College community and partnering alongside you for many years to come.
Meet our Kindergarten teachers
Our amazing Kindy team love teaching at BCC!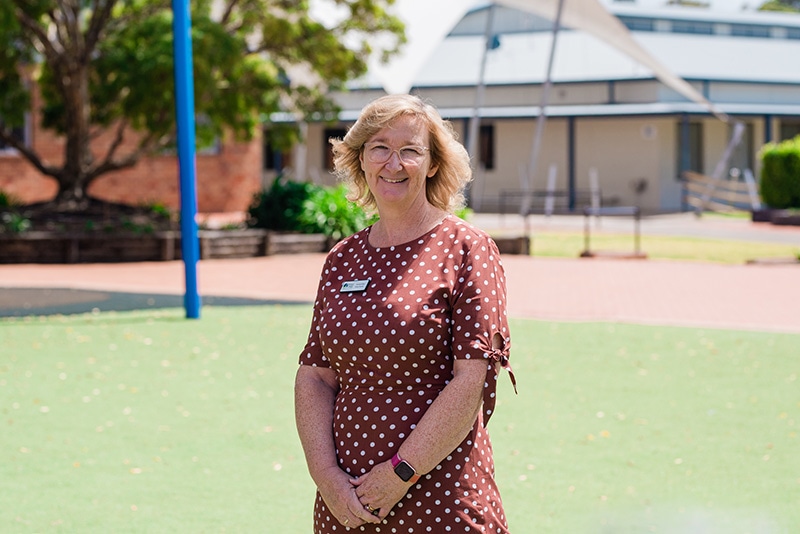 Mrs Sue Fryer
Diploma in Teaching – Early Childhood
What is Mrs Fryer's favourite part about teaching Kindergarten?
"I love watching the progress of our little people from the beginning of Kinder to the end. They grow so much in their learning but also in their interactions with their peers and understanding of the world around them. I love helping our students to understand how much their Heavenly Father loves them and how precious and special they are."
What does Mrs Fryer like to do in her spare time?
"In my spare time I love spending time with my granddaughter Polly. Being a Nanny is the best thing ever!"
Mrs Emma Urane
Bachelor of Education – Primary Teaching
What is Mrs Urane's favourite part about teaching Kindergarten?
"There's nothing quite like experiencing the joy and excitement a Kindy student exudes when they begin to read and write for the first time! Facilitating the process of children becoming learners who are filled with curiosity and wonder and confidence is such a joy. I absolutely love that I get to help children to discover and grow in the gifts and skills that God has placed inside of them."
What does Mrs Urane like to do in her spare time?
"I love spending as much quality time with my family as I can. I also love reading and planning holidays and special family events."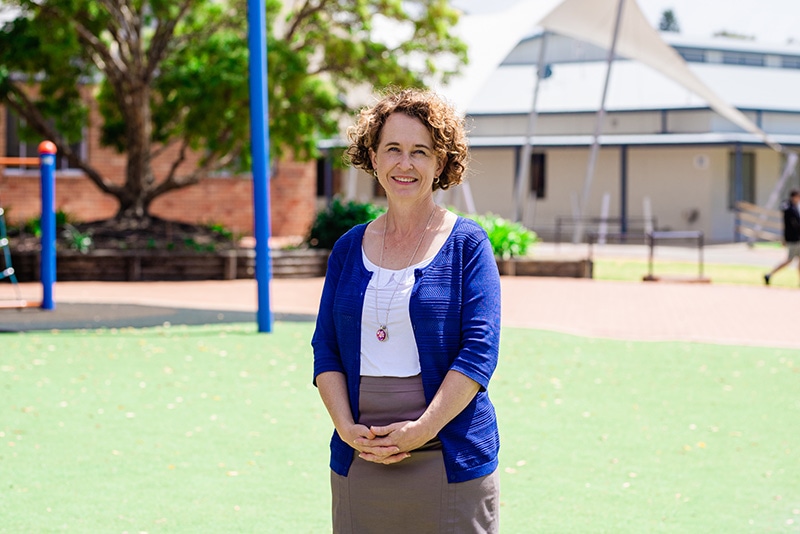 Mrs Leisa McDonald
Bachelor of Education
What is Mrs McDonald's favourite part about teaching Kindergarten?
"I love to see the wonder and enthusiasm of students for learning about the world with which God has blessed us. Getting to know each student and celebrating their achievements is a special part of each day."
What does Mrs McDonald like to do in her spare time?
"In my spare time I enjoy reading, walking, checking out weekend markets and learning crafts such as macramé."
Mrs Philippa Richards
Bachelor of Education in Primary Education
What is Mrs Richards' favourite part about teaching Kindergarten?
"I love that school is new and exciting for Kindy students, and it is such a privilege to have an impact on their attitude towards learning. I love facilitating and seeing the huge growth that occurs in each child – their academic growth as well as their social emotional growth. I am grateful for the opportunity to share God's love with them and help them explore and develop their relationship with God too."
What does Mrs Richards like to do in her spare time?
"In my spare time I love going to the beach for a swim and a walk, especially with my family and friends."
A window into Kindergarten at BCC
Our Kindergarten classes are safe, warm and engaging places where children flourish in their learning. Our teachers are passionate and work hard to create environments that are conducive to growing and learning. 

Belmont Christian College Community Playgroup is a group for parents and caregivers of children 0-6 years in the local community.