From our Director of Mission and Community, Mr David Gray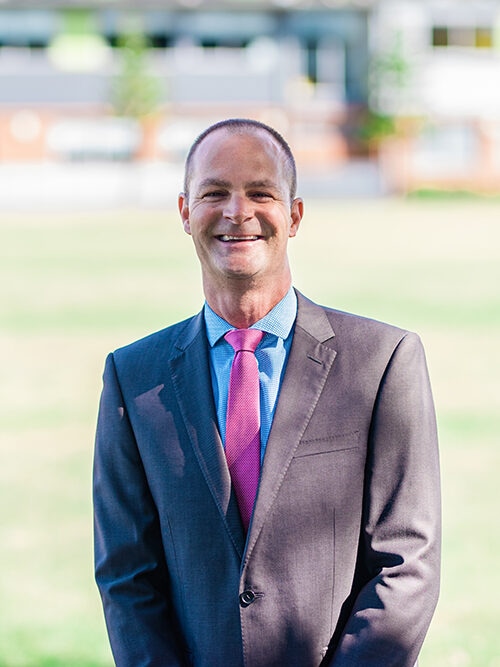 When I first came into teaching, I instantly fell in love with a bunch of school routines and daily processes. Whilst a little strange at first, I loved being informed as to when it was time to eat, the hum of students in the playground, the bell rotations, the weekly flow, and don't get me started on those times when parents dropped off a large box of chocolates in the staff-room as a thank you. Have you ever seen a group of teachers destroy a box of chocolate in a staff-room? Sir David Attenborough could do one of those slowed down documentaries on teachers moving in for the kill. It can be brutal!
One thing I did not look forward to as a new teacher, however, was putting on the high-viz yellow jacket for playground duty. It just felt plain wrong, but…I am here to say to you today, 15 years later, that I have changed my mind, and I am embracing the high-viz yellow jacket. Why, may you ask? Well, it's in the high-viz yellow jacket that you get to observe students run and play and jump and laugh and experiment outside their comfort zone. Over time, you literally see students grow up before your very eyes in the playground. One minute they are in Kindy, and the next, they turn up at a Year 7 orientation.
With this image running around in my head, I reflected on our recent Kindergarten Mother's Day Breakfast held here at the College. There was food, drink, entertainment, lots of smiles and hugs, but there was something more that morning…an acute realisation that we were going to do the next 13 years of our lives together in this community. We, both staff and parents get to watch these young ones grow up before our very eyes, and we get to do it together. It is such a privilege to have these opportunities in Christian education to start something new, think beyond the norm and to dream big around how God may bless and grow our BCC community in the years ahead. 
Bring it on I say, even if I have to wear high-viz yellow!
BCC Prayer Warriors
This year we are privileged to be able to run a monthly prayer morning. It's a treat to pray for new families, students and staff, share some coffee and cake and enjoy great conversation. Everyone is welcome to join us on the first Monday of each month from 8:45am – 9:30am to pray alongside parents and local churches. Come for a bit, or come for the whole time.
Please sign-in at the College Office. We meet near the Weathershed in the newly created College Garden. Simply follow the signs.
For more information or to ask for personal prayer, please email prayerwarriors@bcc.nsw.edu.au.
Check out the prayer focus areas and upcoming dates in the image below.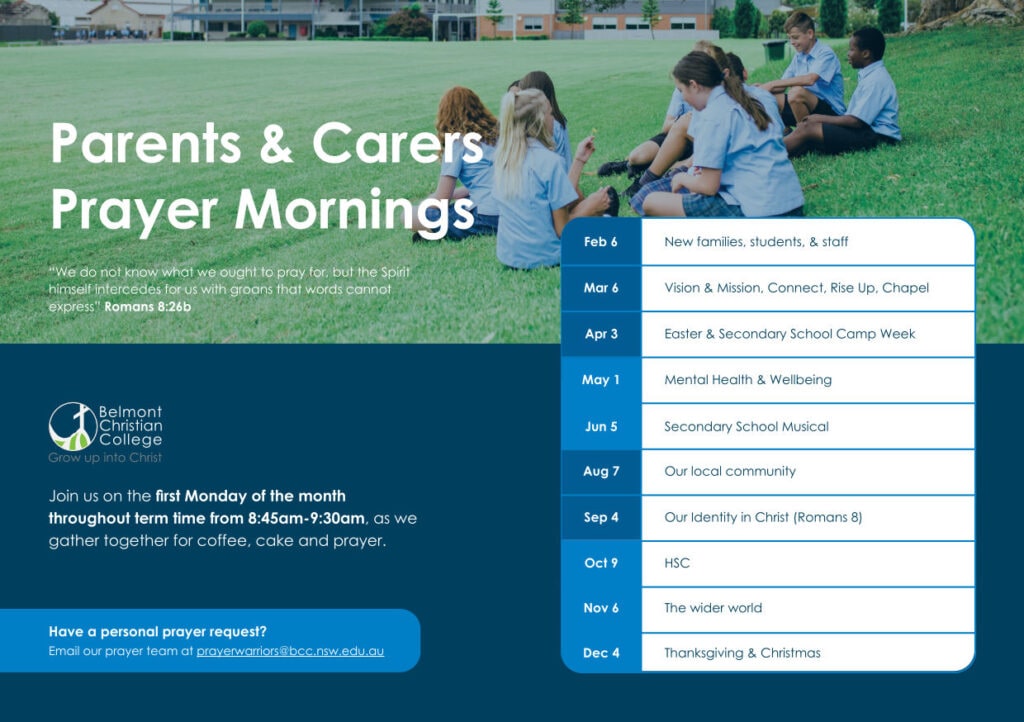 Prayer points:
1. Students and teachers remain well and healthy
2. Energy and enthusiasm to keep running the race well as it is mid term
3. Healing for those who are struggling with their mental and physical health
4. Students who are finding friendships challenging or struggling to make friends
5. Staff as they juggle the many facets of their lives, that they can do each with joy and excellence
Prayer for HSC Students
It's that time of year again when we ask people to volunteer to pray for the 2023 HSC students. Our goal is for each HSC student to have at least one person from the school community committing to pray for them each day from the beginning of Term 3 until when the HSC exams finish on 3rd November. We are asking people to commit to praying for two specific HSC students, the names of whom we will provide to you.
Why start specific prayer in Term 3? Well, in Term 3 the HSC gets more real for the students as they have their HSC trials in August, major works (Art and D&T) are due towards the end of August, and Drama and Music performances, along with language oral exams in September. The HSC exams start on 11 October.
As part of our wider community focus, we also ask that you please pray for the HSC students at Belmont High School. It can be a challenging time for so many young people.
If you are interested in committing to praying for two of our HSC students, please contact us via prayerwarriors@bcc.nsw.edu.au
Upcoming Important Dates
Primary
06.06.23 | Soccer and Netball Gala Day
09.06.23 | Kindergarten Oakvale Farm Excursion
15.06.23 | Rise Up!
20.06.23 | Futsal Gala Day
Secondary
05.06.23 | CSSA Netball Gala Day
06.06.23| Stage 5 Information Evening
06.06.23 | Stage 6 Information Evening
14.06.23 | Boys Futsal and Girls Basketball Gala Day
19.06.23-24.06.23 | Musical Production Week
27.06.23 | Helping your child handle the HSC (Live Webinar)
29.06.23 | Industrial Technology Factory Tour
Whole College
08.06.23 | CIS Cross-Country Championships
30.06.23 | Coins for Compassion Day
Save the date
05.12.23 | BCC End of Year Festival – A celebration of learning and community
Our College Calendar is available on our website where you can be kept up-to-date with events throughout the year. Closer to the event parents and carers will receive communication via the Sentral Parent App and/or email.
Stage 4 and 5 Information Evening
Tuesday, 6th May 2023
It's that time of year where our Year 8 and Year 10 students start thinking about what the next two years of school will look like for them here at BCC.
If you are a parent/carer of a student in Year 8 going into Year 9 in 2024, or Year 10 going into Year 11 in 2024, you are invited to our Stage 5 and 6 Information Evening here at the College library. We will be presenting information about our Stage 5 and 6 subject choices. More information has been sent to you via the Sentral Parent App.
Tea and coffee will be available, and there will be an opportunity on the night to chat with teachers and Curriculum Leaders about the most appropriate subjects for your child.
Join us in the College library from:
6.15pm for Stage 5 (Year 8 into 9)
7.30pm for Stage 6 (Year 10 into 11)
For more information regarding Stage 6 subject choices visit our HSC page.
Download the Sentral Parent App today!
Download the Sentral Parent App today!
For all major announcements regarding College Life, student reports & absences, calendar access, newsletters, excursion permissions, fee payments and much more, the College uses the Sentral Parent App. If you have not already, please download the Sentral Parent App by searching 'Sentral for Parents' in the App Store on your smartphone and ensure that notifications are enabled within the App. Set up instructions can be found here. If you have any trouble registering, please email the College on sentral@bcc.nsw.edu.au and our friendly IT department will support you through the process.
Secondary School Musical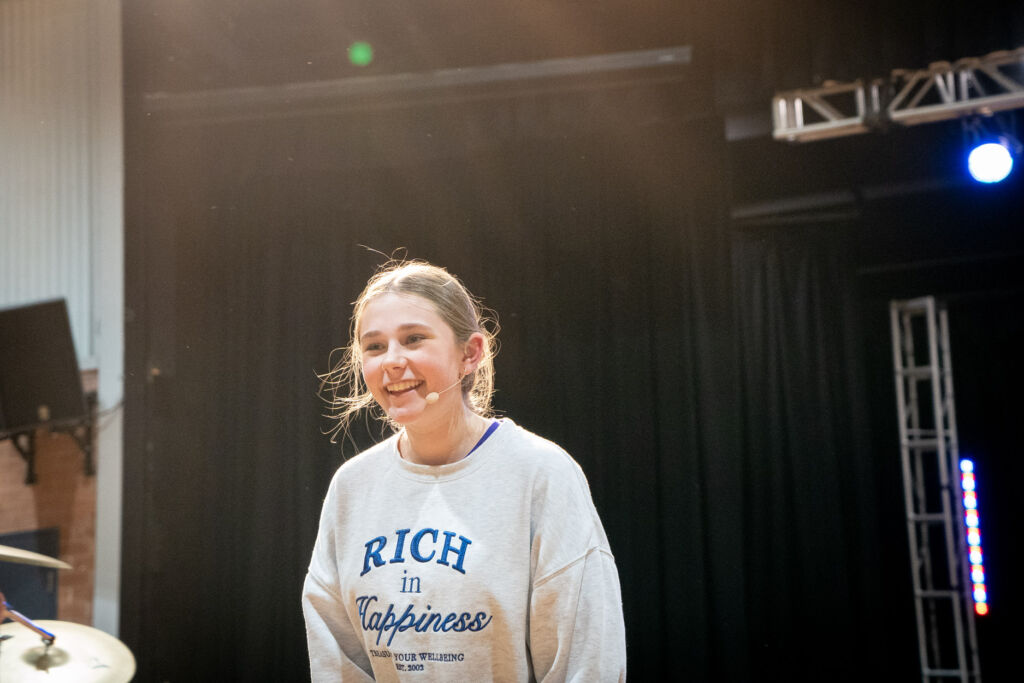 At BCC, we provide many avenues for students to grow in musical ability and appreciation. We are so excited to share this years' Musical – Charlie and the Chocolate Factory! Secondary Students have been hard at work behind the scenes preparing for Production Week. Tickets are still available for the Thursday and Friday Matinee shows with the other showings filling up fast!
We recently caught up with some of the Secondary Musical Cast to talk about their journey preparing for the big show. Be encouraged by the maturity and insights of these fantastic young people.
NSW CSSA CROSS COUNTRY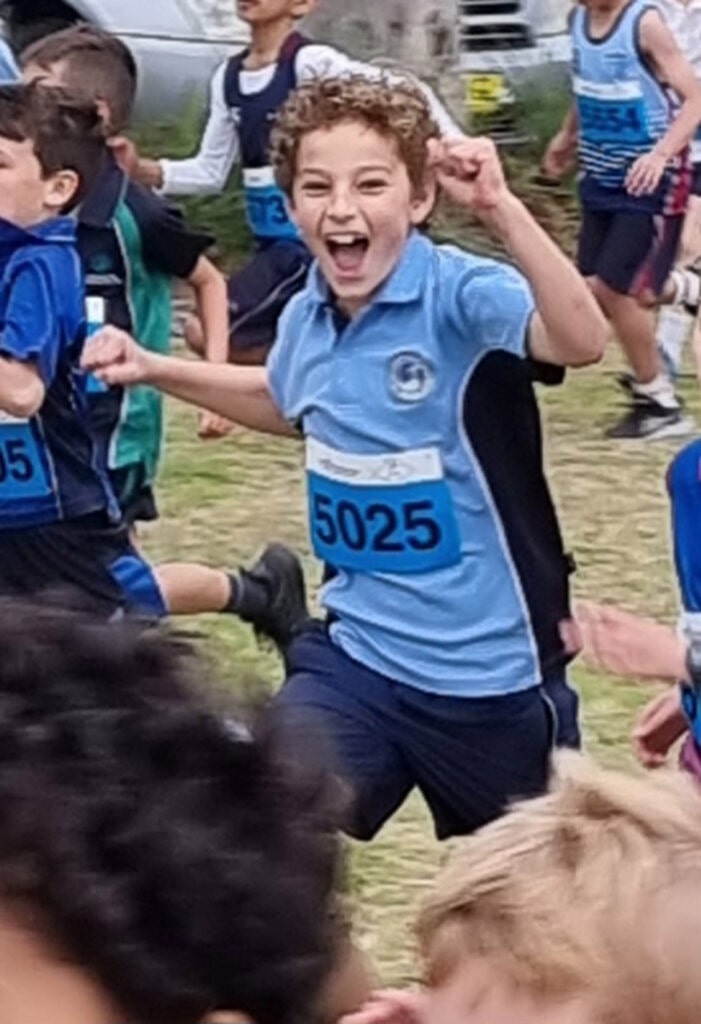 Last Friday our Cross Country team ventured down to the Sydney Equestrian Centre at Horsley Park to compete in CSSA Cross Country.
We were missing a few students due to illness, but those that went had a great time with the weather in Sydney holding out for the event.
With some events boasting up to 200 students, the competition was very tough.
We had many students come in the top 50 of their age group, with Annaleise Skinner (23rd) Asha Ryan (20th), Laith Stewart (20th) and Levi Staples (18th) finishing in the Top 25.
Congratulations in particular to Mya Terbeeke (3rd – 12yr Girls) and Zirk Lombard (7th – 10yr Boys) who will go on to compete at NSW CIS Cross Country on the 8th of June.
The Secondary Team was also impacted by illness and injury with a team of 25 heading down to compete. The weather held out for the afternoon too and conditions while cold suited many of our runners, Congratulations to Jay Troyer finishing 5th in the Under 18s Boys and Nathaniel Evans finishing 10th in the Under 14 Boys both are off to compete at the CIS NSW X Country Championships next week. Special mention to Sophia Hassall placing 11th, Elli Hungerford finishing 15th, Estella Brown finishing 13th narrowly missing the top 10.
Well done to all of our runners on your great performances at the carnival.
Well done to our teams for performing so well and all the best to the Girls who will play Regional Finals in June.
AEROBICS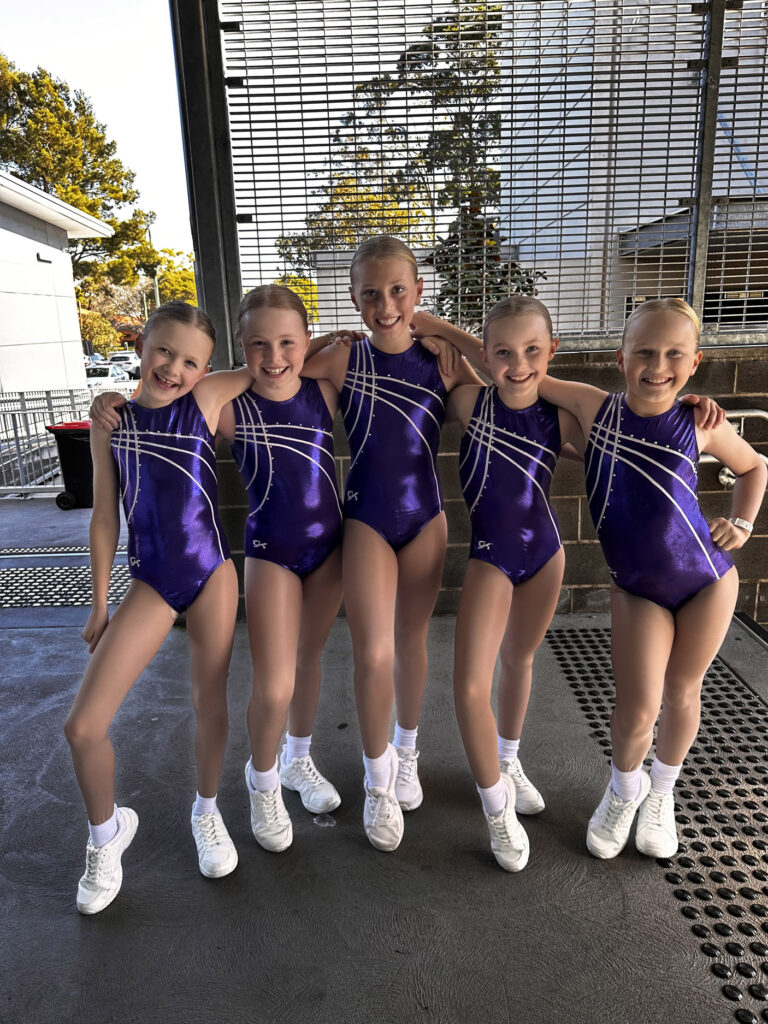 Our teams have started their annual campaign off well with many of the girls walking around the school wearing medals that they came away with from the Newcastle Super Series on the weekend.
The event is a lead-up event to the NSW titles to be held in a few weeks time.
The competition was quite small this year, but the girls still went out and gave their all.
Gold Medal – Abigail Kidd – Secondary Individual
Gold Medal – Galaxy Girls (Lily Cook, Ella Sanchez, Isla Tidey, Alyssia van der Weyde, Lucy Beer and Amoret Spencer) – Primary Teams Yr 1
Gold Medal – Thunder Bolts (Hayley Hofman, Zoe Cawthorne, Indianna Thornton, Miriam Meier and Hannah Hungerford) – Primary Large Teams Yr 3-4
Silver Medal – Super Stars (Hazel Ioannides, Charlotte Iannazzo, Isla McCracken, Norah Haggerston and Eden Martin) – Primary Teams Yr 1
Silver Medal – Fireflies (Bella Maiden, Emma Jones, Kayla Hofman, Sophie Bonsor, Charlotte Campbell) – Primary Small Teams
Secondary Athletics Carnival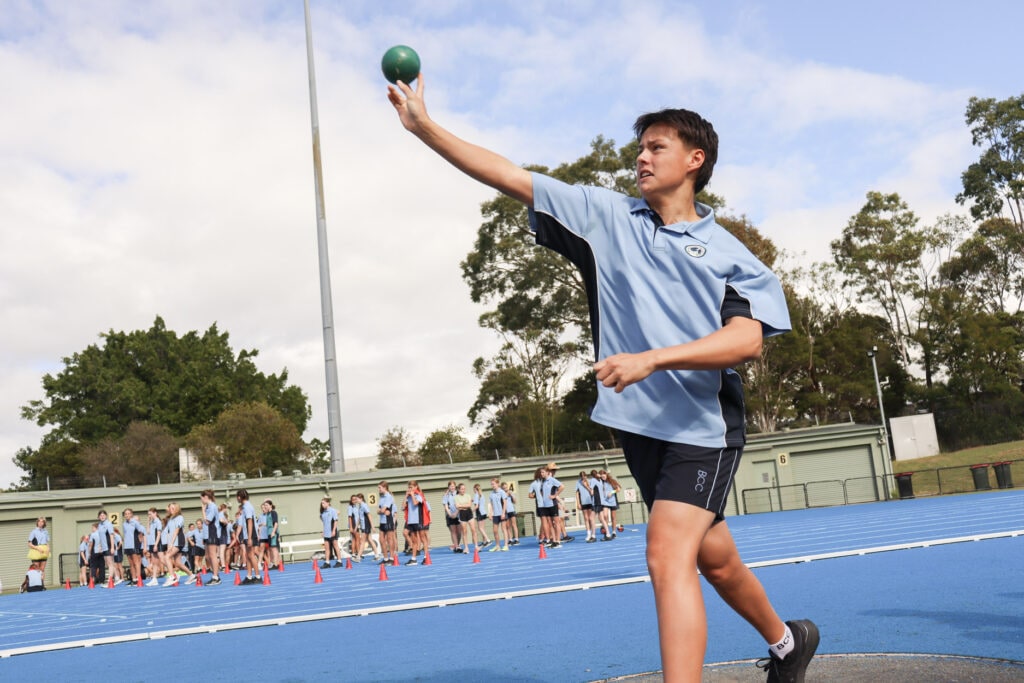 We were back at Hunter Sports Centre Glendale for another annual Secondary Athletics Carnival, it was Melbourne-like weather experiencing all four seasons in a day, sunshine, wind, and a couple of rain showers. The weather didn't impact the competition and participation, with many hotly contested age groups and events. Congratulations to Robinson House for a convincing win in the House point Score. Congratulations to the following Age Champions and Record Breakers.
House Results
| | | |
| --- | --- | --- |
| Place | House | Points |
| 1st | Robinson | 1503 |
| 2nd | Booth | 1412 |
| 3rd | Cuthbert | 1240 |
| 4th | Liddell | 971 |
Age Champions
| | | |
| --- | --- | --- |
| Age | Male | Female |
| 12 | Joesph Freeman | Lomani Clarke |
| 13 | Aziz Wilkinson | Holly Blowes |
| 14 | Alexander Campbell | Emaline Troyer |
| 15 | Joshua Culjack | Milla Bru |
| 16 | Reef Sattler | Michellie Robins |
| 17 | Ethan Cowling | Evelyn Cossgrove |
| 18 | Tobias Maddison | Sophia Hart |
Record Breakers
Alexander Campbell – 14 Yrs Boys – Javelin
Mitchell Davies – 13 Yrs Boys – 100m and Long Jump
Nathaniel Evans – 14 Yrs Boys – 1500m
Michellie Robins – 16 Yrs Girls – Long Jump
Sophia Hart – 18 Yrs Girls – 1500m
Amos Maddison – 16 Yrs Boys – Shot Put
Tobias Maddison 18 Yrs Boys – 800m, 1500m, 400m and Discus
Secondary Zone Netball Gala
What a day, a huge gala with 8 teams representing the College across 4 divisions. All teams competed well with the Senior Girls Division 1 Team coming 3rd, the Senior Girls Division 2 finishing 2nd, Junior Boys Division 1 finishing 2nd, and Junior Boys Division 2 finishing 3rd. The Senior Boys Division 2 team also finished 3rd, however, the most exciting finish goes to the Senior Boys Division 1 team. They entered the final against Carinya as the underdogs being beaten by Carinya earlier in the day. It was a hotly contested game and Belmont were down by 1 goal with 30 seconds to go, some crisp passing saw the ball race down the court and a goal was scored right on the bell to tie the match. Extra time ensued and possession went back and forth, Carinya finally shooting and scoring to take the match. Well, done to everyone who represented on the day, you did us proud.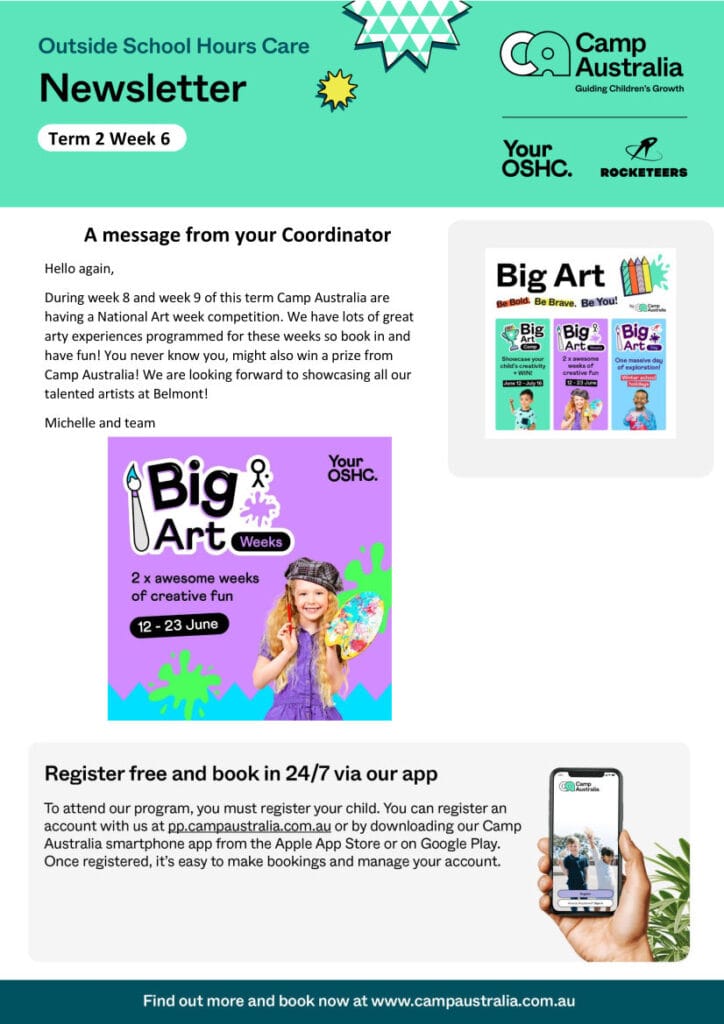 Parent/Carer Information and Support
The following activities and services are offered by external providers which may be beneficial to your family. These services focus on strengthening student wellbeing or academic capacity. While these services are not explicitly from a Christian worldview, they do provide insights based on human wisdom and evidence based research. However, personal discretion as to whether these services align with your own beliefs will be required. Such services are NOT fully endorsed by the College, but are made available for families to make their own judgement and decision.
Audiobook – Discipline without Damage
In this easy-to-listen-to, science-based book, parents, carers, and adults of all kinds discover how discipline affects children's development, why intervention should reinforce connection not separation, and why the disciplinary strategies that may have been used on us as children are not the ones that children really need. As a practising child and family psychologist and advisor to the British Columbia ministry of children and families, Dr Vanessa has seen it all, and she has navigated hundreds of tough situations with families. Drawing on scientific research and a wealth of clinical experience, she shows you how to put out the fire without dampening your child's spirits; how to correct their behaviour while emphasising connection; and how to discipline without damage.
FREE Live Webinar – Helping your child handle the HSC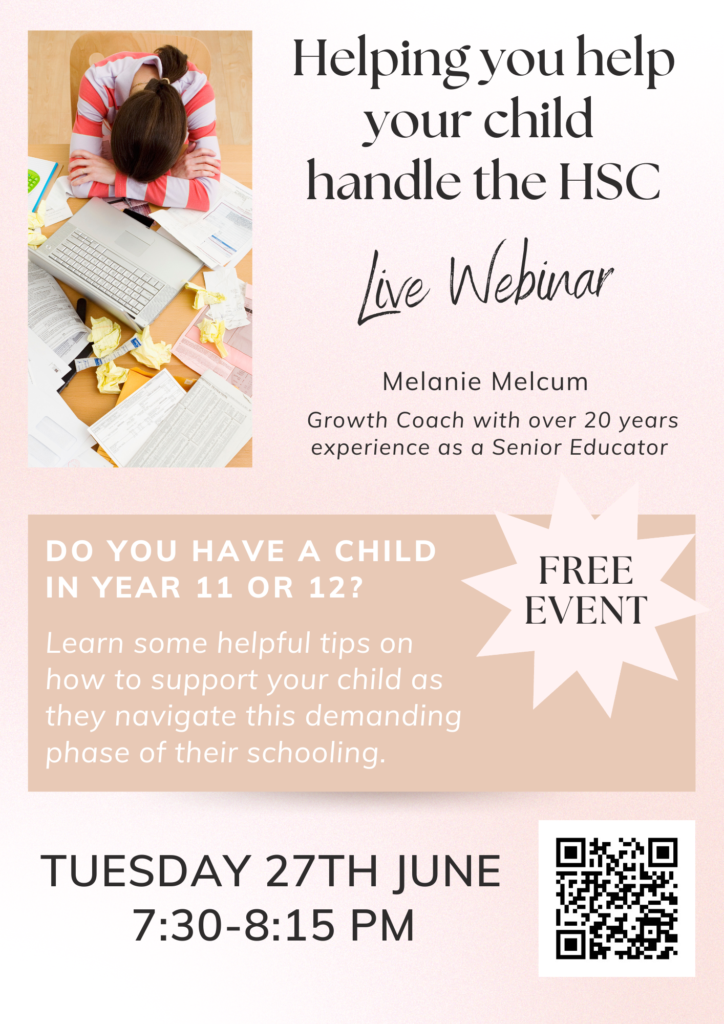 Mental Wellbeing on Social Media
Social media can be a great way to keep in touch with friends and it's important to make sure
your child's experience is fun and positive. eSafety.gov has published a helpful guide full of tips to look after your child's wellbeing online while playing games, chatting to others or posting stories. Download the free PDF here.
Edstart Achievement Awards Program
Exciting opportunity for students to be recognised with a $1,500 grant to pursue their goals in an area they're passionate about. There are six award categories including technology, entrepreneurship, sustainability, sport and arts. One of our students has already nominated for the award! Nominate now for the Edstart Achievement Awards Program at edstart.com.au/award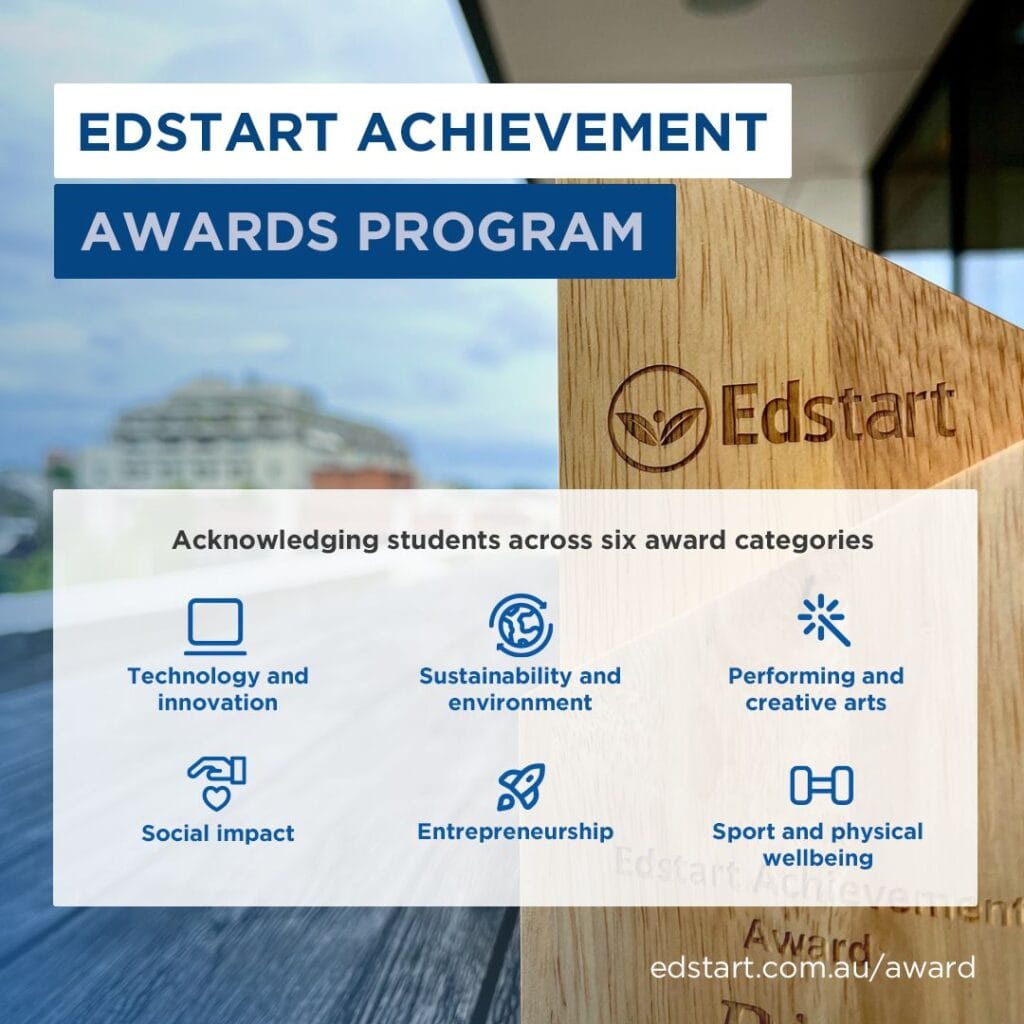 After School Program at The Place Charlestown
The Place Charlestown community centre is offering a FREE after school/ afternoon program for youth aged 12 – 24 funded by the NSW government.
Fundraising with Entertainment Book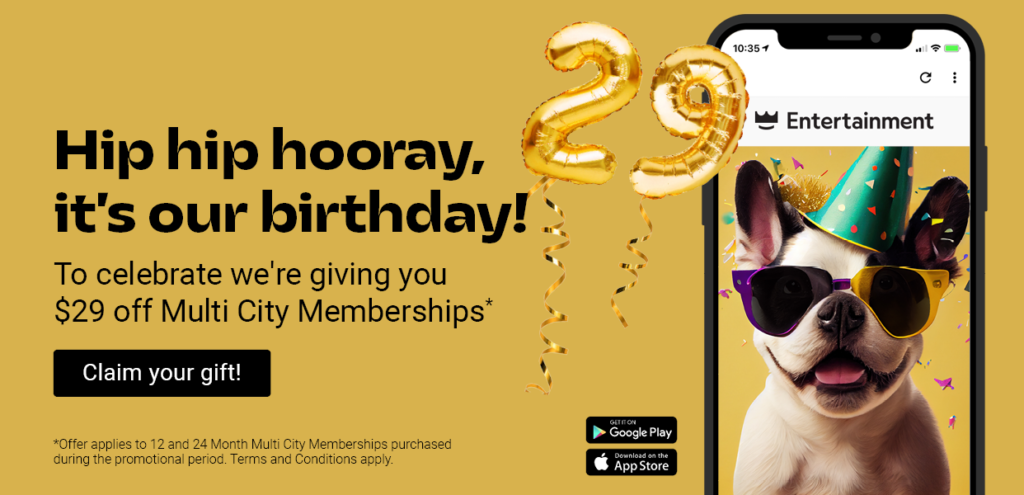 Entertainment Book Available Now
Entertainment Memberships are now 100% digital. Saying goodbye to the iconic Book wasn't easy but the new Entertainment Memberships start anytime and are valid for 12 months from activation. Packed with thousands of substantial savings to delight and inspire, an Entertainment Membership is your pass to exclusive offers and quality experiences, activities and benefits. The digital membership is easy to download to start using instantly. New offers are added weekly for ongoing value all year round.
Benefits of the App include:
~ User-friendly: Instantly search and redeem offers or check out the Near Me tab to find offers, wherever you are.
~ Memberships start anytime: Flexible start date, Memberships are valid for 12 months from when you activate.
~ Multiple devices: You can still share your Membership with your family. Encourage your partner and kids to download the App so they can access valuable savings when out.
~ Convenient: The App means that as long as you have your phone, you have your Membership too (no more lugging around the book).
~ Easy gifting: We've made it simpler than ever to gift an Entertainment Membership – simply purchase from your chosen fundraiser and the gift Membership will be delivered instantly to your inbox.